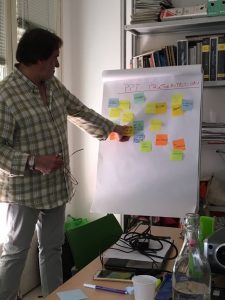 Are teachers able to manage the assessment of a learning activity properly?
How to design an evaluation tool where the role of assessor can be undertaken by both teachers, mentors and students, through self-assessment or peer assessment?
Gregorio Rodríguez Gómez, Professor of Educational Research Methods at the Didactic Department of the University of Cádiz (Spain), trained the E-EVALINTO team to design, manage and implement evaluation tools by using the EVALCOMIX app for Moodle during a workshop held in Florence last 5th of July.
The workshop was performed by proposing the development of several activities to the attendees, through an active learning methodology, aimed to let them become aware of the steps required to design different learning activities with their assessment tools to be analyzed by the E-EVALINTO environment.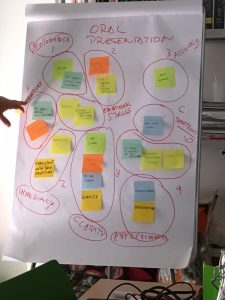 The propose of this training is to spread the skills to use the environment by turning each attendant into a trainer in their own institutions and school contexts.
To learn more about the E-EVALINTO assessment tool, have a look at the Getting Started Guide.