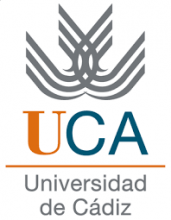 EVALfor Research Group (Evaluation in Formative Contexts)jest oficjalną i stabilną grupą badawczą, wybraną jako Excellent Research Group przez andaluzyjski rząd regionalny (sygnatura SEJ 569).
EVALfor Research Group składa się z badaczy z University of Cadiz i Universitas of Sevilla.
Zainteresowania badawcze koncentrują się na ocenie jako nauce i kompetencji oraz technologiach oceny i oceniania (e-ocena, e-ewaluacja).
Badania EVAL w ostatnich latach koncentrują się na rozwoju narzędzi w zakresie ewaluacji i oceny uznawanej i wyróżnianej na całym świecie. Oprócz innych zadań akademickich, działania EVALfor Research Group obejmują rozwój wielu projektów badawczych, zarówno krajowych, jak i międzynarodowych.